With the announcement of pure electric bus market ranking in 2016, after ranking 7th as a dark horse in 2015 for the first time, Yinlong ranks two spaces forward, occupying the top five camps list. Data showed that Yinlong had sold over 6200 pure electric buses in 2016, with an increase of 110% over 2015 and buses have been operated in more than 40 cities nationwide.
According to the certified production statistics from MIIT, 115,700 pure electric buses were produced in 2016, which has increased by 31% compared with 88,000 buses last year. In recent years, Yinlong with its own strength, not only has received a highly concern from the industry on its every step of the development, but also highlights the core technical strength of Yinlong Ti by ranking 5th for the first time, bringing out a new energy industry revolution swept by titanium force, which is very significant for the development of Yinlong and the whole industry.
Ti Power: Yinlong Ti Inside with Strength
In recent years, a more green, efficient, convenient and sustainable new energy automotive consumer market is becoming the consensus of numerous consumers. Among the ever-changing new energy technology, LTO battery with 6-minute fast charge, wide operation temperature (-50℃~+60℃), 30 years cycle life, high security without fire or explosion as well as high efficiency, is opening up a broad market with independent core competitiveness. It is not only applied to the public transportation, military and civilian integration fields, but also will develop in the fields of building energy storage, port logistics, e-business logistics, airport ferry and so on.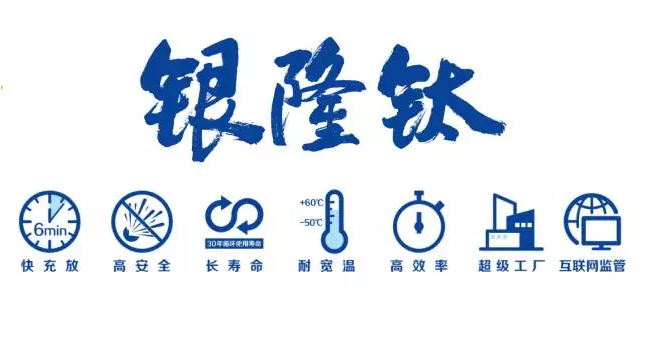 Development with hard Strength, Nine Bases under Construction

In 2016, Yinlong started its construction of both Chengdu and Tianjin base. Look forward to the future, the strategic of world's nine major industrial parks is about to form (four industrial parks including Zhuhai Yinlong Energy, Wu' an Yinlong Energy, Shijiazhuang Zhongbo Auto, the United States base have been built while bases in Lanzhou, Nanjing and Changsha are under construction), laying the fact that Yinlong is to possess the world's largest LTO material and battery production base, comprehensively forming the new energy closed-loop industrial chain.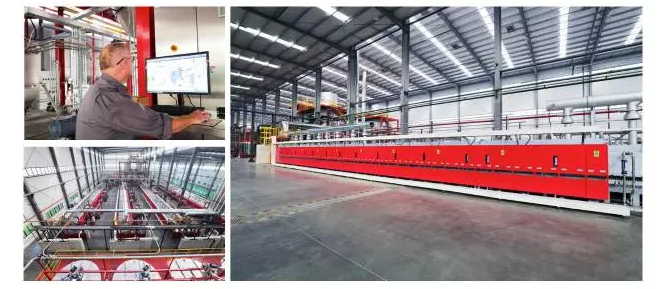 In the technical research and development, Yinlong breaks through the energy density and cost bottlenecks of LTO battery. The energy density of the fourth generation of Yinlong LTO battery has increased by 60% than the third one, with its cost lower by 40%. While Yinlong's hydrogen-titanium power was announced developed successfully, and will soon be put into market for application and promotion, the potential of which is enormous.  
Recent years, "One Tong and Three Dragons" are regarded as the leaders and benchmarking enterprises in bus industry. However, with the rapid replacement for traditional power buses by new energy buses and the rise of new energy technologies and the industrial innovation, the complete changes are occuring. Yinlong is expected to become more competitive with its strength in the new energy industry.