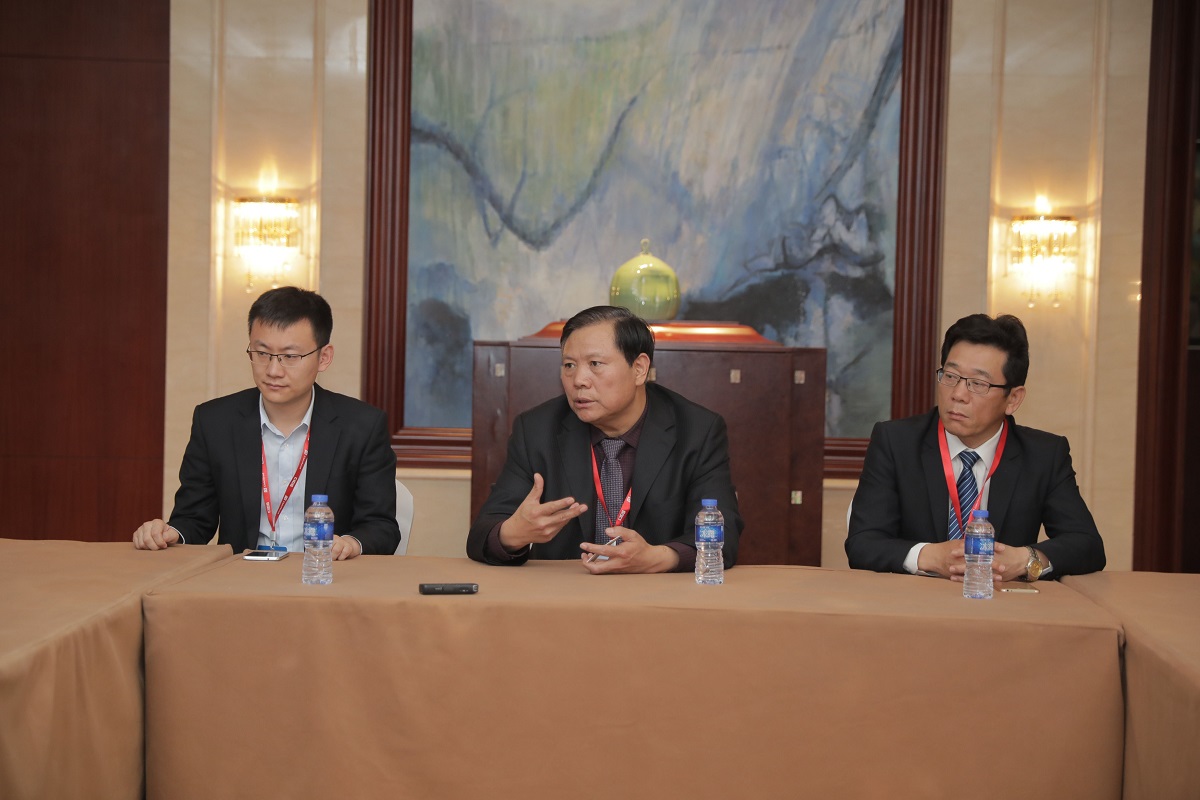 Wei Yincang Chairman of Yinlong Energy (middle)
Ao Jianhua Vice President of Yinlong Energy (Right)
Yao Gaoliang General Manager of Yinlong Energy( Left)
In the 17th China International Energy Storage Conference, Mr. Wei Yincang makes the full explaining for the development and layout of energy storage from four aspects, which includes LTO technology route, energy storage market, and government subsidy and energy storage business model.
Energy storage is like the last cake in the global energy storage market, whether technology route or material system, they want to cut a piece from this cake. We develop energy storage because of environment stress and improving energy conversion efficiency. Energy storage is crucial to energy development especially the clean energy, hence energy storage shall make proper technology route, the proper development idea and direction will bring us stable and health development to really achieve the development of energy storage market.
Technology route is not uniqueness; it is the whole industrial chain layout from material to battery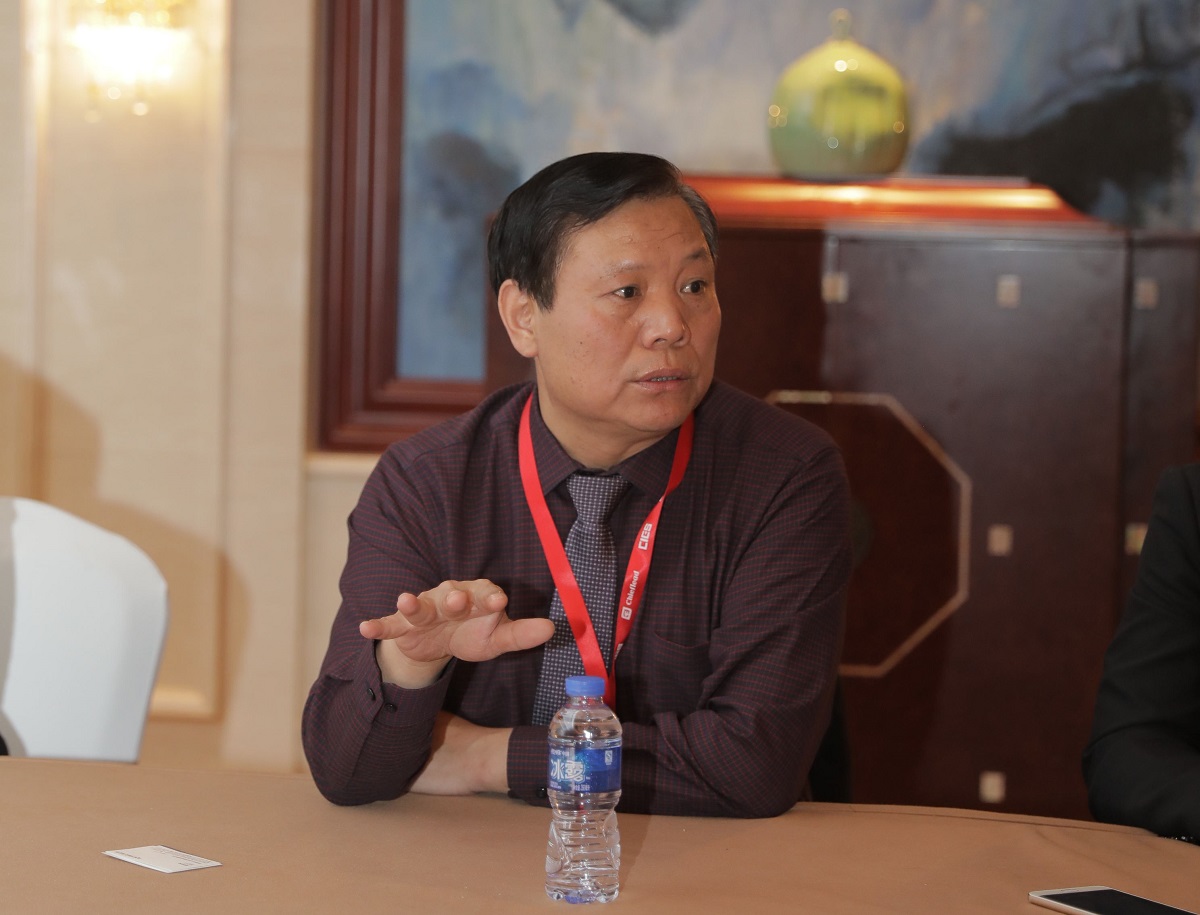 Mr. Wei Yincang(Chairman of Yinlong Energy) interviewed by Media
Mr. Wei says "Different batteries are used in different application markets which have low cost application market, high electric application market, high power application market, any kind of battery and material system is not possible to cover the whole markets and fields.
One coin has two sides; low energy density and high cost make LTO battery could not become mainstream. There is little enterprise to manufacture LTO battery in China. of course ,the advantages of LTO battery are long service life, fast charging &discharging, high safety ,low temperature resistance ,these advantages help LTO battery to be used in certain fields such as peak and frequency regulation in power system. Power system requires safety, stabilization, long services, high power charging &discharging in an instant. Therefore, LTO battery is the best choice.
As we all known, LTO is the core technology of Yinlong, but it is not the only one.
Mr. Wei says, Yinlong will release a series of new energy storage product ,and these products are all based on LTO as battery cathode material. For example ,HLFP is consist of LFP anode with graphite and LTO cathode .Yinlong successfully achieve to extend to more than 10 thousand service life, charging rate increases 3C,high temperature performance and low temperature performance all increase 50%,and it is also Yinlong core technology. Meanwhile ternary material utilize wet nano material to secondary processing ,service life is extended from 1500 times to 8000 times, improving charging and discharging rate. Hydrogen and Titanium Powertrain is consist of fuel battery and LTO, in the other words ,Yinlong have perfect material system in energy industry which are high power density ,high energy density , Hydrogen and Titanium combination, LFP anode. Hence, LTO is not unique technology for Yinlong, Yinlong gets fully hold of wet nano material manufacture process to settle material zero-strain
Mr. Wei shows, whether energy storage or electric vehicle, its core technology is battery, core for battery is material ,core for material is cathode, LTO cathode material matches with anode of different material system .The cathode is key to resolving the problems of service life, safety, charging time, cost etc. Its function may be larger than anode; Yinlong has become a whole industrial chain from material to battery, from anode to cathode.
Energy storage is not the government subsidies policy

The development of energy storage enters to present, a lot of enterprises are looking forward to getting the government subsidies, and many people think that the enterprises will not be businesses without government subsidies. Government subsidies really promote its to develop in certain extent, but it may lead to subsidies deception phenomenon. The development of photovoltaic and energy bus had certificated it.

Mr. Wei shows ,if energy storage product do not have following elements which includes long service life, high reliability, wide temperature range, great investment, low profit and both power density and energy density, multi-function etc., entering energy storage market may be speculation. Energy storage market needs investment not speculation. Because energy storage power market is a stable and health market but it is not suitable for speculator.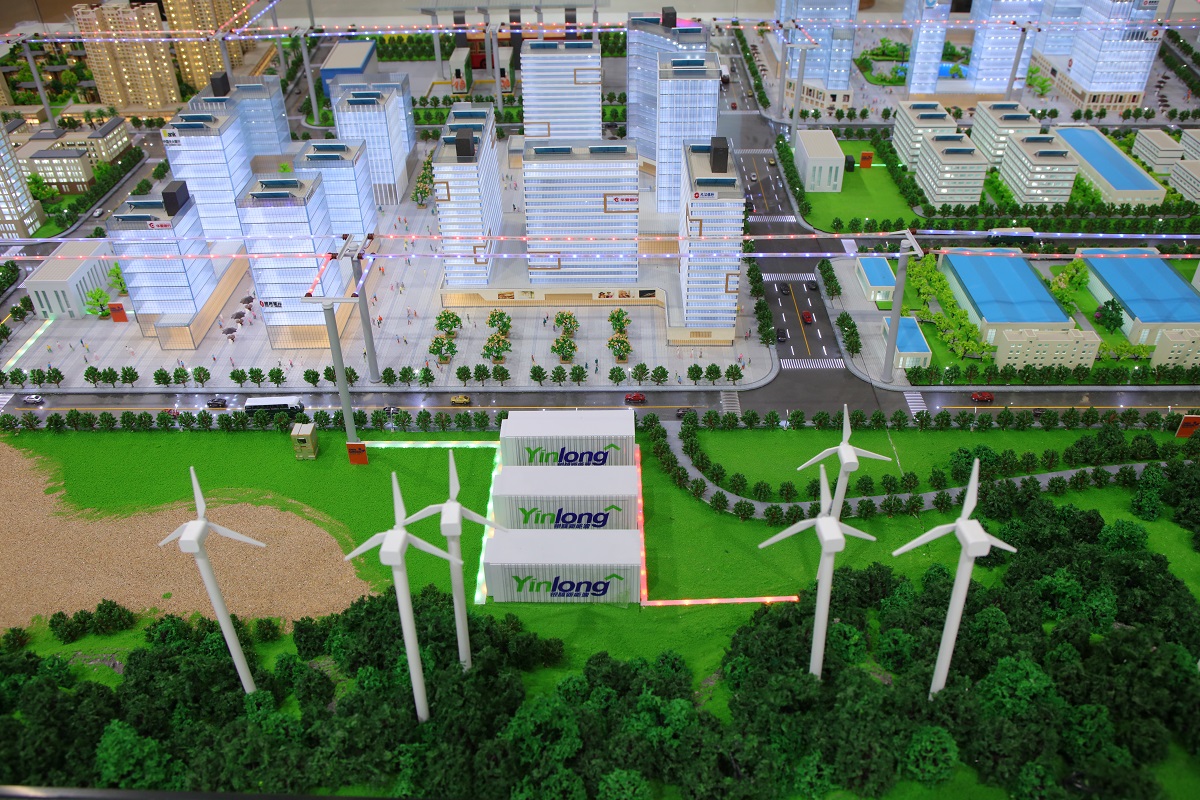 Energy storage product will provide green energy for our cities
In fact ,the development of energy storage shall do not have government subsidies but policy guidance .Mr. Wei suggests, Building Law shall be adjusted that eliminating diesel generator and being replaced by high reliability and safety energy storage .The reasonable policy will guide industry development ,improve capacity, reduce cost ,and it is also cultivation and supporting. In guidance, we shall pay more attention to building energy storage, industry energy storage, for example, in China, there are a lot of coal mine enterprises and factories closed down, and they all have high voltage cable and places to build energy storage power station.
"Some places do not permit to set thermal power plant, some places do have conditions to set hydropower plant and nuclear power plant, However, if we make full use of idle land and cable to build large scale industry energy storage, storing valley power at night and grid connected to sell peak power in the day, A lot of output and tax will be produced. Hence we shall make standard prior to make law, and standard and law shall be the basic and platform for the energy storage industry" Mr. Wei shows.
Zero Payment Financial leasing to ensure user's investment risk

Yinlong Energy changes the traditional business model to creative business model, even in energy storage. At present, energy storage is facing the reality ,the user do not have abundant funds or surplus capital, but they believe that good technology will be good for them .At beginning, we must calculate the service life cycle in the development of energy storage, we must thoroughly analyze the economic benefit ,social benefit, and service life cycle. Hence the cost of energy storage for retail user is really high, Mr. Wei think, the mature industry has low product cost and low sales cost, forms market and capacity scale without depending on business model. However, any new technology enters market not only creative technology route, creative manufacture method but also creative business model for market consumption and market competition.

Mr. Wei says," today, we cannot say that LTO is unique, but it is basic definition and direction in the development of energy storage, it has industrialization and economization. Yinlong's energy storage product with zero payment, financial leasing model will make you get profit without investment and risk. Long services life and high reliability bring to technology model and technology model supports financial model, these two models supports the business model of energy storage development in future. If the product do not have long service life, it will bring risk to financial institution, but risk transferring cannot accepted by market, so technology model plus financial model is a reasonable model."
This creative model will achieve "four parts win-win "which are enterprise, financial institution, government, and user. Yinlong's energy storage product zero payment and 30 years warranty make user achieve asset-light investment and also certificate product's quality and confidence. The safe and reliable product further reduce the investment risk for financial institution, meanwhile industrial product successfully transfer to financial product entering market. As there is high efficient interaction between user and financial institution, it is no need government input and subsidies, the government have no debt and risk.
Mr. Wei emphasizes, "Energy storage must consider service life cycle, this cycle includes contribution rate for environmental benefit, social benefit, economic benefit, these three parts are indispensable. Yinlong LTO battery at least has 30 years service life, 30 years service life means not only economic benefit for users but also immeasurable environmental benefit. If the batteries do not have long service life , we must manufacture a lot of batteries in 30 years ,then consume a lot of social resources, produce a lot of rubbish, energy storage is out of question."

Yinlong's business model is an overthrow, creation, of course, it is also a revolution. Mr. Wei believes, the good technology and good material system need be verified by society and answered by customers ,shall not be depended on enterpriser's words, and chemical energy storage cannot achieve 20 years service life and experience.
With the industrial park in Chengdu, Tianjin, Handan, Nanjing putting into production, Yinlong's capacity is increasing, the cost is continuously decreasing. Now we have conditions to entering large scale energy storage market.