Yinlong Energy has successfully passed the double system certification of CAS and CTEAS by dint of its perfect after-sales service. And it is awarded the five star of CAS after-sales service certification.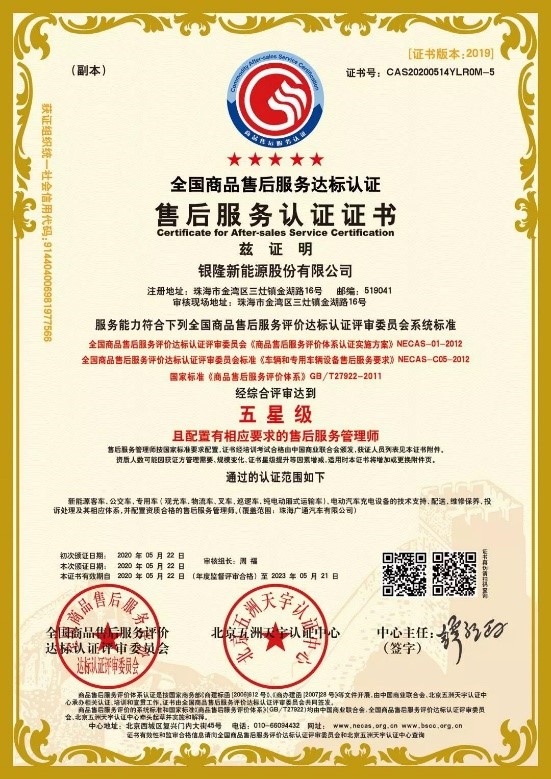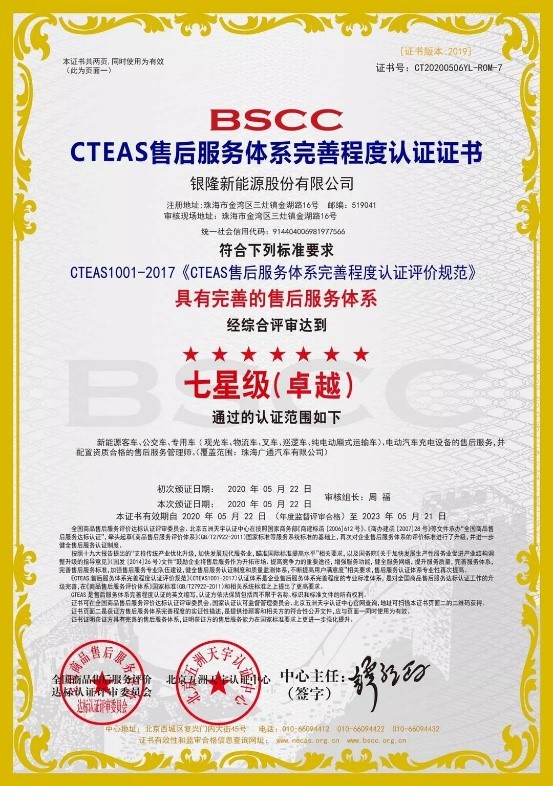 Double affirmation after-sales service certified
After-sales service certification of CAS is the test of quality management, the credit of market economy and the passport of international trade. As an essential part of the national certification system, it is based on the national standard of the commodity aster-sales service evaluation system(GBT/T27922), concerned about customer perception and the satisfaction degree of organizational quality management and characteristic of service. "Delivering confidence and service development" aims to prove the service leadership of this industry in this field, help enterprises gain recognition from customers and market, and improve the standard of supply quality and international competitiveness to meet the people's growing meets for a better life in this era.
As the professional standard system for the improvement of enterprises' after-sales service system, CTEAS is the certification and evaluation criterion for the improvement of the system (CTEAS1001-2017), also the upgrading and perfection of the certification work of after-sales service. More requirements have been put forward on the basis of after-sales service evaluation system and relevant system standard, among which CTEAS after-sales service system has been perfected in seven-star(Excellent) certifications.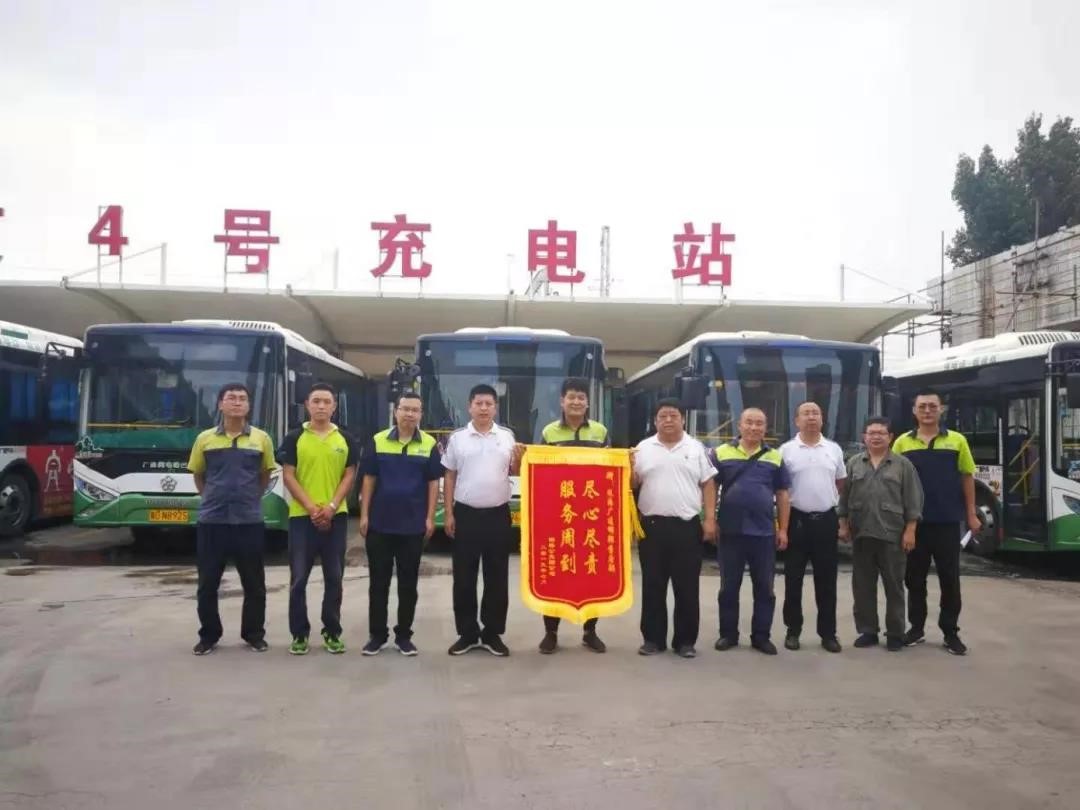 Improving customer service satisfaction and building enterprise brand value have long been an important part of the core competitiveness of Yinlong Energy. As a link to maintain customers, the status of after-sales service in Yinlong brand management is rising annually. This time, Yinlong Energy has been awarded two high-level certificates of honor for its after-sales service evaluation system, which indicates that it ranks first in China in terms of its service function, service network, service quality, service system and service standards
Sustainable development upgrades industrial standards of after-sales service
With perfect after-sales system and solid professional skills, Yinlong takes actions to improve its self-service standard and enhance the market reputation and customer satisfaction. Since 2018, Yinlong Energy has kept a firm grip on scientific management and launched its first after-sales service standard 2411 based on the well-established after-sales system and solid professional skills to improve the quality and level of enterprise service proactively.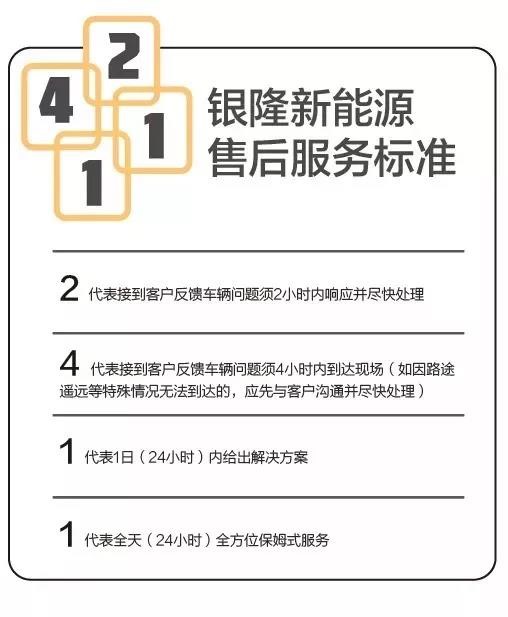 In reference to the industry standards for the establishment of after-sales service, Yinlong improves its after-sales service system at the same time. The headquarters vertical management of the regional after-sales service center helps to achieve a unified system and standardization and improve the service efficiency at a large extent. At present, Yinlong has divided eight regional after-sales service centers and built more than 400 maintenance service stations, covering more than 80% of the country. Establishing the channel system of authorized distributors of regional spare parts let customers enjoy more perfect, faster and more convenient after-sales service.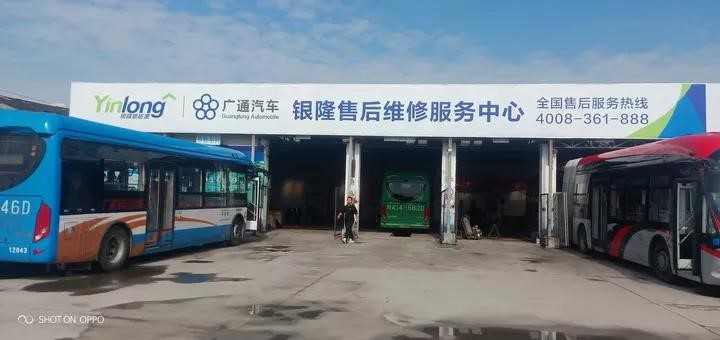 In fact, Yinlong Energy has launched after - sales service activities already and has been widely recognized by the community. During the 2019 Spring Festival, the professional after-sales support team of Yinlong made immediate rescue in road jam, troubleshooting, handling and troubleshooting of charging station equipment faults, etc., and successfully completed the traffic support work.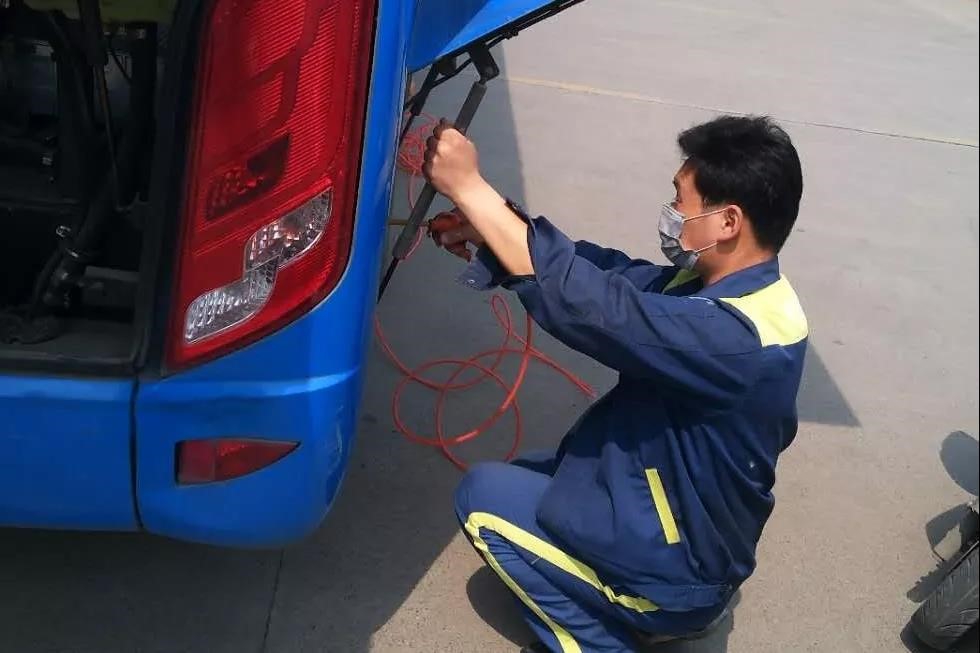 In April 2020, Yinlong launched the spring 2020 vehicle service activity, from routine maintenance to 51 professional in-depth inspections and maintenance of 12 major systems. Aiming at the problems arising from the operation process of epidemic prevention and control, comprehensive predictive maintenance was carried out for Yinlong Energy vehicles to provide solutions to the urgent situation and to assist the public transport of major cities to resume operation, so as to ensure people have a safe and healthy travel.
Yinlong will continuously improve its internal service standards to enhance customer satisfaction and help promote the further improvement of industry after-sales standards, serving customers with professional, rigorous and efficient characteristic service.